Welcome To lexel
Created in 2005, Lexel is the leading and largest business & tax law firm in Madagascar. The Firm is rooted in the Malagasy business environment and yet has an African and regional global outlook and reach. Lexel takes great pride in its client servicing approach focused on clarity, accessibility, high responsiveness and business oriented legal advice. Size does not matter, our clients rank from institutional funding agencies, large conglomerates, banks, telecommunication operators, oil and mining companies to small entrepreneurs and family businesses. Lexel provides cost effective legal solutions and services that you need, with the attention you deserve. Our areas of expertise for both corporate and private clients include:

– Business structure and capital formation – Corporate and Commercial law – Taxation (planning, advice and defense) – Labour and employment – Merger and acquisition – Asset protection – Arbitration

If you want to protect your investment and reduce your chances of ever seeing a court room, Lexel has your solution.
One STOP SHOP PARTNERSHIP
In 2014, Lexel and FTHM Consulting, combined their expertise and concluded a "Best friend agreement" purporting to offer to their respective client the full spectrum of business services integrating both the legal and non-legal sides of the business. Whilst both firms remain independent, they benefit from their respective vast international network and can bid together for multi-sectoral tenders predominantly in Africa. With our partner, we share the core values of Excellency, results, ethics and multidisciplinary approach.
Presentation
Your international counsel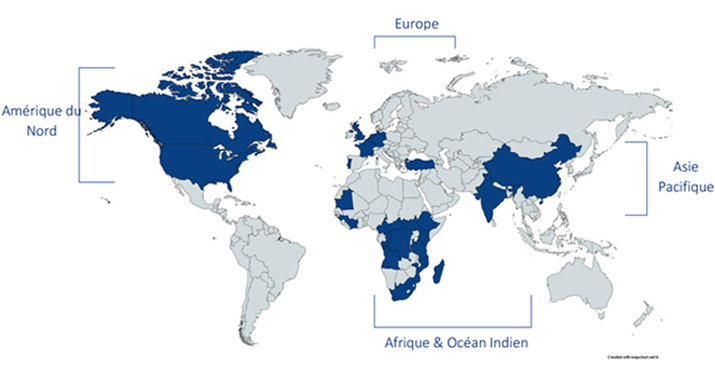 History :
Created in July 2005 by Olivier Ribot, a former associate partner of Pricewaterhouse Coopers, Lexel Juridique & Fiscal, is an independent and truly full-service law firm based in Madagascar. With our 30 legal and tax experts, we continue to build on our reputation for confident, innovative, tailor-made and incisive legal advice.
CLIENT'S BASE :
Our client base includes Madagascar's largest and leading corporations, publicly traded companies listed on stock exchanges in London, France, Australia and Hong Kong, infrastructure and energy companies, multinational corporations, telecommunication companies and service providers, banks and financial institutions, private equity funds, foreign governmental corporations, high tech companies and investment and holding companies.
Values :
Our success is rooted in our core values which define what we stand for as a law firm and as individuals.
Our Team
INTRODUCTION :
Our team comprises 38 dynamic and highly motivated individuals, out of which 23 are legal consultants practicing in their own fields of expertise.
OUR Expertise
Media, Communication & TIC

Institutions & ONG

Transport, logistiques & BTP

Agroalimentaire

Industrie, Energie, Mine

Banque, Assurance & Microfinance
News & Press
Lexel celebrates its 10th anniversary

On the occasion of its 10th anniversary, Lexel had a cocktail reception with its Clients at the Infinithé to thank all of them. It was the opportunity for its partners and clients to know more about the work and the philosophy of the firm.

3 Jan 2017
publications
Revue d'information et d'analyse 87

-La conclusion d'un contrat sous certaines conditions -La théorie des incidents de séance -La revocation ad nutum -Calendrier fiscal

27 Mar 2019

Impôt sur les Revenus – la détermination du résultat fiscal – ce qu'il faut savoir

– Modes de calcul de l'IR – Méthodologie – Principales charges non déductibles

27 Mar 2019

L'approbation des comptes annuels

S'agissant d'une obligation périodique, il nous a paru nécessaire de rappeler l'importance de l'opération d'approbation des comptes. Cette obligation vise toutes les formes de sociétés prévues par la loi n°2003-036 du 30 janvier 2004 sur les sociétés commerciales …

3 Mar 2019

Revue d'information et d'analyse 88

-Les dispositions fiscales de la loi de finances 2017 -Calendrier fiscal

27 Oct 2017